Farm Calls
In addition to our state of the art hospital, we offer many of our services on an ambulatory basis. We routinely make calls to Blount County, Knox County, Loudon County, Monroe County, Sevier County and Anderson County. In addition, our veterinarians have combined licensure in over 14 states including Kentucky, Florida, North Carolina, Indiana, New York and California.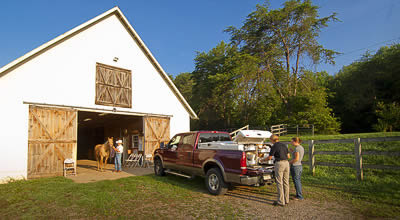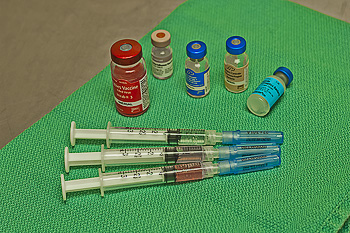 Vaccinations
We offer the following vaccinations for horses.
Equine Influenza
Eastern Encephalitis, Western Encephalitis, Tetanus (EWT)
West Nile Virus
Potomac Horse Fever
Rhinopneumonitis
Strangles
Rabies
Deworming
Diagnosis and treatment is available for all all internal and external parasites. Deworming is very important especially for our equine patients. Our veterinarians will happily to work with you to develope an effective deworming protocol for your horses.
Coggins Testing
A negative Coggins test for Equine Infectious Anemia is required for all horses traveling in and through the United States every year. We currently offer electronic Coggins papers through GlobalVetLink. These certificates include color photos of each horse. The standard AGID test is has a turnaround time of 3 business days with results Monday through Saturday. A STAT ELISA test is available with either same-day or next day results Monday through Saturday.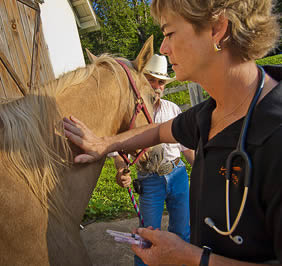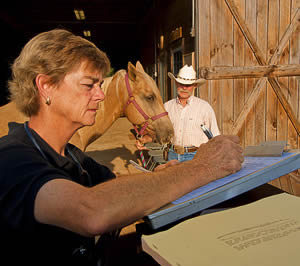 Health Certificates
Health certificates are available for domestic and international travel pending physical examination and completion of destination requirements. We will soon be offering Equine Passports through GlobalVetLink that will allow travel through the Southeastern United States that will be valid for 6 months.