Allen All Around
2019 TWHBEA Honors
TWHBEA Total Percentage Point Sire of the Year -
Allen All around & Leland Ritter, Sr.
TWHBEA Overall Sire of the Year
(Combo-Percentage & Points)
Allen All Around
Call Vickie Ritter at: (239) 872-6531
or Call Wendy at: (865) 719-1158
With Allen All Around on-site right here at our practice,
collection is quick and easy in an ultra low stress
environment. Collection is always handled by our expert
veterinarians with over 20 years of reproductive experience.
And, you'll have your collection in less than 24 hours.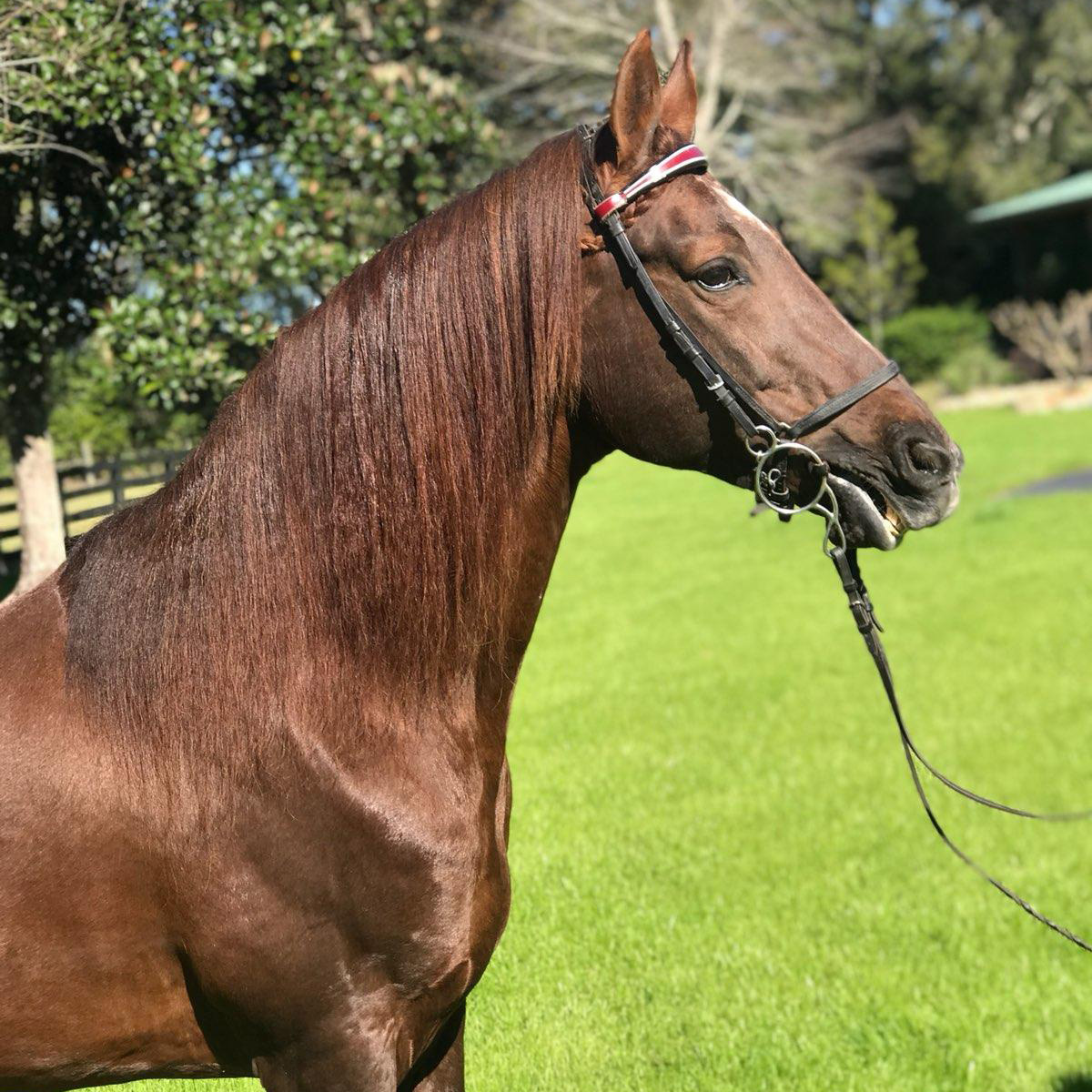 Allen All Around
Allen All Around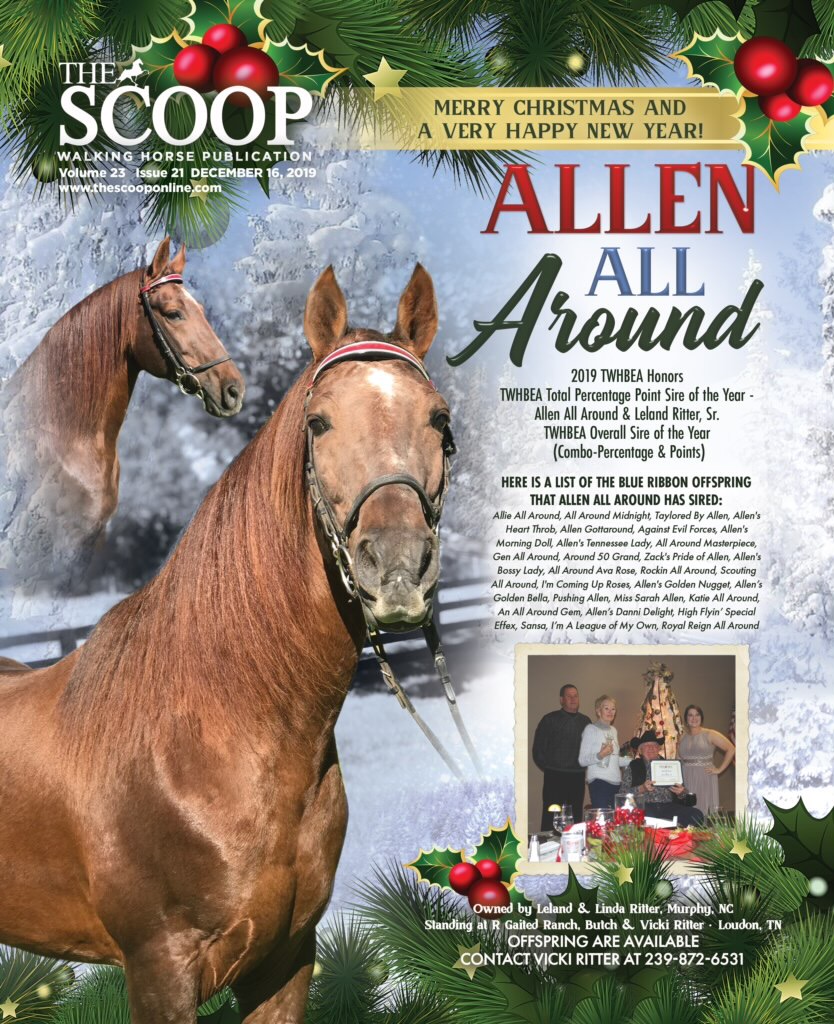 Allen All A'round
2019 TWHBEA Honors
TWHBEA Total Percentage Point Sire of the Year –
Allen All around & Leland Ritter, Sr.
TWHBEA Overall Sire of the Year
(Combo-Percentage & Points)
Here Is a List of the Blue Ribbon Offspring That Allen All around Has Sired:
Allie All Around, All Around Midnight, Tailored By Allen, Allen's Heart Throb, Allen Gottaround, Against Evil Forces, Allen's Morning Doll, Allen's Tennessee Lady, All Around Masterpiece, Gin All Around, Around 50 Grand, Zack"s Pride of Allen, Allen's Bossy Lady , All Around Ava Rose, Rockin All Around, Scouting All Around, I'm Coming up Roses, Rockin All Around, Scouting All Around, I'm Coming up Roses, Allen's Golden Nugget, Allen's Golden Bella, Pushing Allen, Miss Sarah Allen, Katie All around, An All Around Gem, Allen's Danni Delight, Hi FLyin' Special Effects, Special Effects, Sansa, I'm a league of my own, Royal Reigin All Around
Breedings Now Available for This Breeding Season!
Owned by Leland and Linda Ritter, Murphy, NC
Standing at Our Gated Ranch, but Your and Vicki Ritter – Loudoun, TN
Offspring Are Available
For more information call Vicki Ritter at 239-872-6531
or call Wendy at (865) 719-1158.